Welcome to the home for all political action within the Henderson Professional Firefighters Local 1883. Currently in the 2022 general elections we have multiple endorsements. Please check out the PFFN endorsements here for all state races. The Henderson Professional Firefighters are also proud to announce that they have endorsed candidate Carrie Cox for Henderson City Council. Please visit https://votecarriecox.com/ for more information on her campaign. Carrie has been kind enough to write a formal letter to all of our members that can be found here speaking to her relationship with Local 1883 and thanking us for her endorsement. Finally below you will find a calendar of all political events for the upcoming 2022 general election that Local 1883 will be involved in. Please check it out and be sure to attend the upcoming walks!
Please signup for walks here: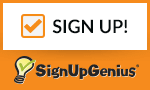 Note: All political affiliations discussed here are representative only of IAFF Local 1883 and not of Henderson Fire Department or The City Of Henderson.